Motorcycle salvage yards
---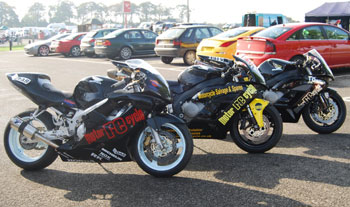 CarJunkYards.US collects the listings from motorcycle salvage yards across the USA - motorcycle junk yards, Copart Auto Auctions, insurance auctions, local junkyards and private auto salvage yards. You can choose repairable motor cycles, sportbikes or motorcycles for auto parts at the motorcycle salvage yard. If you need to buy a good motor cycle for small money - Harley Davidson, Honda, Suzuki, Kawasaki and Yamaha - this online junkyard is the place to find your project bike. The listings with wrecked, water damaged, burnt, stolen recovered, insurance and mostly just plain wrecked motorcycles are picked up from salvage yards on a regular basis. We work daily with a nationwide network of salvage dealers, salvage junkyards and insurance companies. The great number of salvage motorcycles models across the USA is available for a fraction of the current market value. We listed them on our web site and offer well-known makes and models. Here you will find:
Aprilia motorcyles salvage yards
BMW motorcycle salvage yard
Also you can find here cheap motorcycles parts, including Japanese motorcycle parts:
Also, you will find here salvaged police motorcycles - BMW Police Motorcycles, Harley Police Motorcycles, Honda Police Motorcycles; Dyna - FXR Salvage, Softail Salvage, Sportster Salvage, Touring Salvage, Touring Motorcycles, Trike Motorcycles, Harley Trikes, Honda Goldwing Trikes, Lehman Trikes, Voyager Trikes, W Trikes and more.