RV salvage yards
---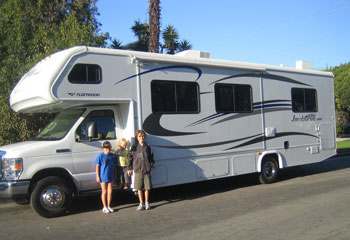 Buying a salvage recreational vehicle - salvage RV (also known by name Camper , Motor Home, Travel Trailers, Camping Trailers, Horse Trailers, Utitity Trailers) - is a good solution to save some money and buy a good vehicle to rest.
These damaged, repo RVs from RV salvage yards probably have some collisions – some of them are wrecked, flooded or impound, insurance or even damaged motorhomes. Most of these salvage RVs hold a salvage title. You may buy wrecked Camper on a good price and save money by purchasing a car that is rebuildable.
CarJunkYards.US is a good starting point to search for salvaged recreation vehicles (RVs) from RV salvage yard.
The TOP best selling motorhomes are:
Winnebago motorhomes
Airstream motorhomes
Keystone RV
Coach RV
Adventure RV
Are you seeking for RV parts? Visit our large selection of camper parts:
Dutchmen RV parts
Keystone RV parts